»
»
Jerry G. Blaivas, MD, FACS
Jerry G. Blaivas, MD, FACS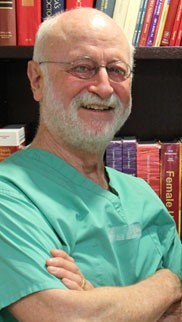 Dr. Blaivas is an internationally renowned urologist with over thirty years of clinical experience. He is, as well, an acclaimed academician, educator, writer and editor with an unimpeachable reputation for honesty and compassion. His clinical expertise ranges from office urology to the most complicated and difficult surgical problems. Known as a "doctor's doctor," he is considered the "doctor of last resort" by patients and doctors alike when they experience multiple failed treatments.
Dr. Blaivas is Clinical Professor of Urology at Weill Cornell Medical College, Adjunct Professor at SUNY Downstate and Attending Surgeon at New York Presbyterian Hospital and Lenox Hill Hospital. He is former Professor of Urology and Vice Chairman of the Department of Urology at Columbia University College of Physicians and Surgeons.
In addition to a widely acclaimed expertise in routine urologic conditions such as prostate problems in men, pelvic organ prolapse (dropped bladder) in women and incontinence in both sexes, Dr. Blaivas was one of the originators of urodynamics and pioneered many of the current surgical procedures to correct stress incontinence, urinary fistulas, urethral diverticulum, overactive bladder and neurogenic bladder. He is one of the few surgeons who routinely performs reconstructive surgery for prolapse and incontinence without the use of mesh and has published one of the largest series in the world on treatment of mesh complications. He has a particular interest and expertise in complex urologic problems – complications of radiation and prostate surgery, failed incontinence surgery and failed prolapse surgery.
Dr. Blaivas is former President of the Urodynamics Society and the recipient of numerous awards, including the Lifetime Achievement Award from the Society for Urodynamics and Female Urology, the Victor A. Politano Award from the American Urological Association, the F. Brantley Scott M.D. Award from the American Foundation for Urologic Disease, the J. Marion Sims Award from the American Uro-Gynecologic Society and the Paul Zimskind Award from the Urodynamic Society.
In addition, Dr. Blaivas has consistently been listed in New York Magazine's Best Doctors and Castle Connolly's America's Top Doctors and Top Doctors: New York Metro Area from the publications' inception in 1992 to the present.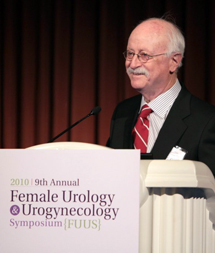 Dr. Blaivas is the Founder of the major scientific journal Neurourology & Urodynamics and was Editor-in-Chief from 1982-2006. He is on the editorial board of Contemporary Urology and International Urogynecology Journal and is a reviewer for a number of other journals, including the Journal of Urology, Urology, The New England Journal of Medicine, and British Journal of Urology. He is the primary author of over 400 peer review scientific articles, book chapters and reviews and has edited seven books. He is a member of numerous professional societies, including the American Association of Genitourinary Surgeons, Society of Pelvic Surgeons, American Urological Association, American College of Surgeons, Society for Urodynamics and Female Urology, American Urogynecologic Society, and the International Continence Society.
Dr. Blaivas founded the not-for-profit organization, the Institute for Bladder and Prostate Research, which is dedicated to research relating to the lower urinary tract and female genital tract, including urinary incontinence, prostate conditions, neurogenic bladder, interstitial cystitis and genital prolapse. In addition, he is the author of a book for the lay public on bladder and prostate conditions entitled, Conquering Bladder and Prostate Problems; an Authoritative Guide for Men and Women.
Awards and Recognitions
New York Magazine

Best Doctors

1992-2019

Castle Connolly

Top Doctors

1992-2019

New York Metro

Area's Top Doctors

1992-2019

America's

Top Doctors

1992-2019

Publications
 

Conquering

Bladder and

Prostate

Problems

 
 

Case Studies in

Benign Prostatic

Hyperplasia

   

Nocturia; Causes,

Consequences

and Clinical

Approaches

 

Diagnosis and

Treatment of

Overactive

Bladder
Insurance information
Dr. Blaivas does not participate with any private insurance plans. He is considered an "Out of Network" physician, which means that payment in full is expected at the time of the visit and you will be reimbursed directly according to your insurance plan. As a courtesy, we offer to complete and mail claims on your behalf and assist you in obtaining timely reimbursement.
Why Choose a Uro Center Urologist in New York?
The urologists at the Uro Center in New York are experts in their field, bringing academic and research based innovation to the clinical forefront. Our urology team specializes in areas of treatment such as: robotic surgery, reconstructive urology, men's health & infertility, kidney stones, urologic oncology, penile implant surgery, urethral stricture, BPH, Urinary incontinence treatment, Mesh complications, Enlarged prostate treatment, Urodynamics, vesicovaginal fistula and female incontinence in New York.
Request an Appointment