For patients who suffer from the symptoms of kidney stones, there are a variety of options to treat them with less pain and discomfort. According to urologist New York Dr. Jerry Blaivas, 25 years ago most patients had open surgery for the removal of their kidney stones.
Gradually, however, this procedure was replaced with a treatment referred to as shockwave lithotripsy, in which patients lie in a tub of water while ultrasound waves are directed into the kidney stone to break it down.
While calcium stones can't be dissolved, uric acid stones normally can be. Patients who have uric acid stones typically either have very acidic urine, and medications that reduce the acidity of the urine will often dissolve the stones, averting the need for surgery.
When do you use shock wave lithotripsy (SWL) for kidney stones?
Today, SWL typically takes about an hour to perform under sedation. Your urologist New York uses it primarily for medium-sized stones in the kidney that can be seen on x-rays.
When is a ureteral stent used?
When a patient comes into the emergency room with an obstructing kidney stone and severe pain that may indicate an infection, a temporary procedure is used to insert a ureteral stent. The stent is a small tube with holes in it that passes through the ureter connecting the kidney to the bladder and bypassing the stone.
The stent allows the infection to drain and eases the patient's pain. The patient will return to his/her urologist New York at a later time to have his/her stone treated in a more permanent manner. Sometimes a stent is inserted after a procedure such as ureteroscopy to help drain urine from the kidney.
What do you do after the stone is removed?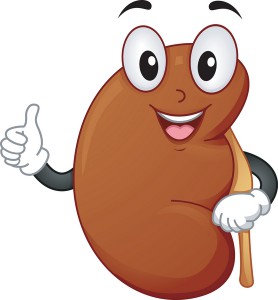 Once a kidney stone is treated and removed, it is typically sent for analysis to determine why type of stone it is. Once that has been determined, the question becomes how we prevent stones from returning in the future.
If the patient has had more than one occurrence of stones and it appears that something in their lifestyle could lead to another incident, a test to that utilizes a 24-hour urine collection is performed to ascertain what factors may be increasing the patient's likelihood of stones forming again.
If you would like more information regarding kidney stones New York residents rely on urologist Dr. Jerry Blaivas for expert care. Call the office today to schedule a confidential consultation.