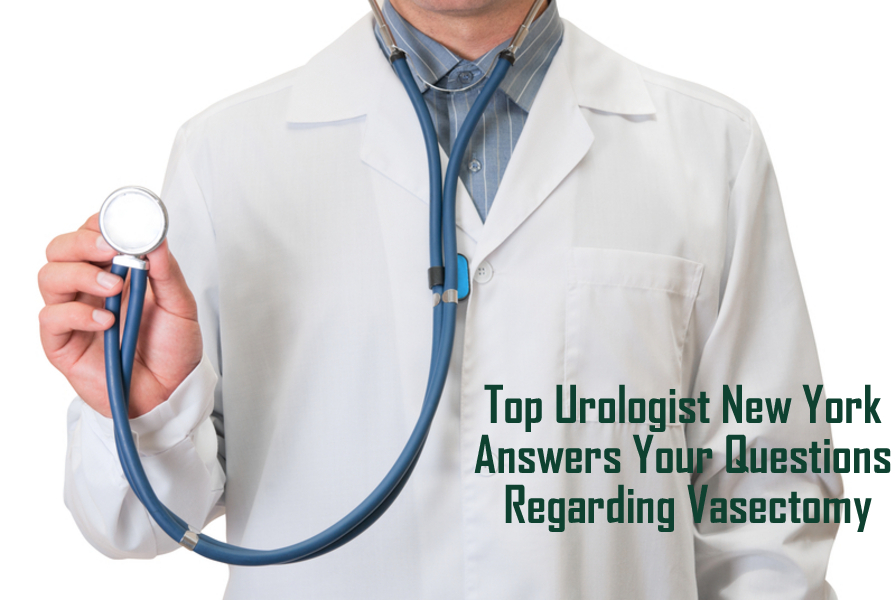 The urologists at the URO Center New York often receive questions from their male patients regarding vasectomy as an effective method for birth control. This week, we'll answer some of the most common questions we receive.
Is vasectomy an effective form of birth control and should I have it done?
We frequently see patients in the office for advice on contraceptive options, and many times it's for more information regarding a vasectomy.  It is a highly effective (>99% success rate) birth control option, and as you'll see below, you should take time to really think through the risks and benefits before deciding.
What is a vasectomy?
Vasectomy is the medical term for cutting the small tube (the vas), which is located inside each side of your scrotum that transports sperm to the penis.
When is vasectomy a good option for birth control?
According to urologists at the URO Center New York a vasectomy is a great choice if you are absolutely sure that you don't want to have more children and that there is no chance that your partner (or future partner) will want to. It's also a good option if you want to stop using condoms or your partner is still fertile and is worried about the side effects of other types of contraception such as birth control pills.
Can a vasectomy be reversed?
Although a vasectomy can be reversed, the success rate of a reversal is not 100%, so the decision to get a vasectomy is something that should be done only after careful consideration. Most patients who approach the urologists at the URO Center in New York have thought about getting a vasectomy for months if not years.
Who typically gets a vasectomy?
Our typical patient is a married man in his 30s or 40s who has children and has decided that he definitely does not want any more.  Occasionally we treat unmarried men or men who don't have children and are certain that they do not want children in the future.
What are the risks associated with a vasectomy?
The most common risks include infection, bleeding, and pain, which can take a while to resolve. The occurrence of these risks is fairly low and most patients who have a vasectomy don't experience any problems after the procedure.
Will a vasectomy affect my sex life?
The vasectomy won't affect your ability to get an erection, the sensation of your orgasms will feel the same, and the ejaculate (appearance and amount) will remain the same.
If you would to know if a vasectomy is a good choice for you and your lifestyle, contact the expert urologists at the URO Center New York today to schedule a confidential consultation.